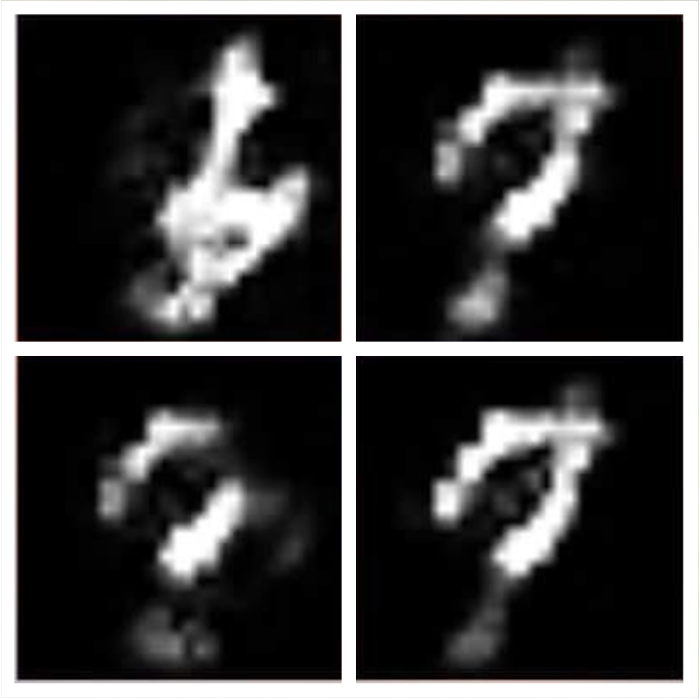 Deep convolutional generative adversarial networks (DCGANs) are a really interesting approach to the problem of generative "plasusible fakes" that look like something that could have come from a real-world dataset, but are actually randomly generated. DCGANs are essentially two networks — a "generator" that generates images, and a "discriminator" that is trained to guess whether an image comes from the real dataset, or wwas generated by the generator. The two are alternatingly trained — when the generator is being trained, error is backpropogated through the disciminator first, trying to maximize the featues that cause the discriminator to think the generator's output is real.
The DCGAN proved difficult to train — the learning rate needed to be fine-tuned to prevent the generator from collapsing to a single output image. The discriminator seemed to learn much faster than the generator — the discriminator would reach 90% accuracy quickly, while the generator would take 10x more steps to get good enough at "fooling" the discriminator to bring the discriminator accuracy back down to 50%.
I'd like to try using generative adversarial models on different images, like ImageNet or faces, or on audio or textual data. I'd also like to experiment with different architectures to make GANs easier to train — training multiple disciminators at once might help by making it less likely for the generator to overfit its output to the particular discriminator's quirks.